Louser Inc.
Welcome to Louser Wiki !
Naruto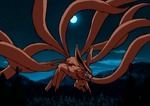 Kurama (九喇嘛, Kurama), more commonly known as the Nine-Tails (九尾, Kyūbi), is a tailed beast currently sealed within Naruto Uzumaki of Konohagakure. The fox was first sealed into Mito Uzumaki after the battle at the Valley of the End, then into Kushina Uzumaki after Mito's death.



---
Spongebob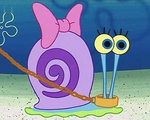 Snellie is a female purebred snail and Squidward's pet. She has only ever appeared in "The Great Snail Race" where she had to race against Gary. Squidward kept Snellie away from Gary being playmates because of his hatred of Gary and SpongeBob. Because Gary was being pushed too hard by SpongeBob and got hurt badly, Snellie went back to him instead of finishing the race to see if he was okay.



---
Avatar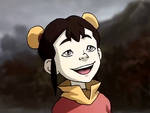 Ikki is the second child and youngest daughter of Tenzin and Pema, and the granddaughter of Avatar Aang and Katara. She has three siblings: an older sister named Jinora and two younger brothers named Meelo and Rohan. The entire family resides on Air Temple Island, near Republic City. Ikki is fun-loving, energetic, and extremely talkative.



---
Poll
What you think is cool content?
Are you from Community Central?
Overview
Unlike the usual Wikia, Louser Inc or Louser Wiki is a privately owned by louser and were created for the three content (unless there are additions) made to read over.
Main article: Louser Wiki:About
Ad blocker interference detected!
Wikia is a free-to-use site that makes money from advertising. We have a modified experience for viewers using ad blockers

Wikia is not accessible if you've made further modifications. Remove the custom ad blocker rule(s) and the page will load as expected.